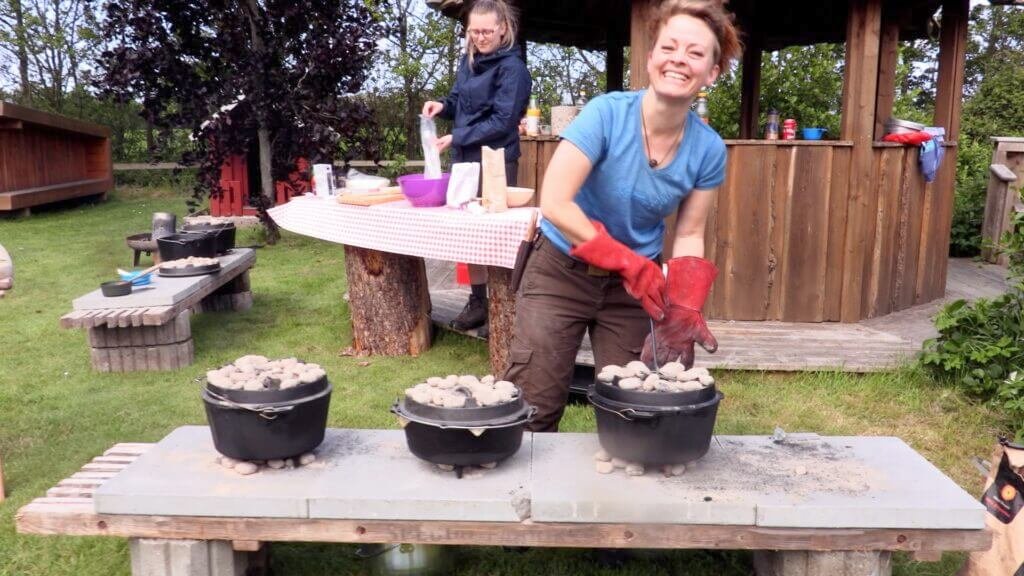 Dutch Oven Cooking Classes
A Dutch Oven is a big heavy cast iron pot made for outdoor cooking. The pot can be used in so many ways. It can be used to boil, fry or bake. On this course, we will cook two meat dishes and bake bread and cakes. The day will end with a big feast, where we consume all the delicious dishes we've made.
There will be free coffee, tea and water during the day, and you will be served a glass of wine, beer or soft drink to accompany dinner.  
Usually the course will start at 13.00 and end after dinner approx. 19.00
Number of participants: 8-12
Price pr. person: Dkk 595,-
The course will be held at Lobbers Refugie.
If you wish to have it at another location, transport expenses will be added.
To set a date, send a mail to kontakt@lobbersrefugie.dk